Bill has been a prolific investor in early-stage ventures for over twenty years.
Notable venture investments sourced directly by Bill via friends, partners, contacts, brokers, and similar relationships: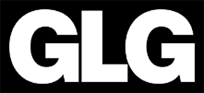 Gerson Lehrman Group – The leading expert network company that Bill has been an investor in since 2000.  The company has paid out regular dividends, including multiple large dividend payments due to recapitalization transactions.

Majestic Research – An early and pioneering data-driven independent research company that was acquired by ITG.

Foldershare – Bill was an investor and board member of this early provider of p2p mesh technologies.  Microsoft acquired Foldershare in 2005.

CallStreet – Bill was the lead investor of this conference call transcript company that was acquired by Factset.

Facebook
– Bill spearheaded Raging Capital's Facebook investment via the secondary market in 2010 when it was still a private company (and a sub $10 b market cap).  Later, once it was public, Raging Capital again made a significant investment into Facebook in a timely way. 
Click here to see a Facebook case study
. 

Linkedin – Bill spearheaded the pre-IPO acquisition of a position in LinkedIn via the secondary markets.

Massage Envy – Bill and Raging Capital invested alongside Princeton Ventures in the acquisition of Massage Envy, a leading franchisor of massage and spa offerings.  Roark Capital later acquired the company from Princeton Ventures in 2012.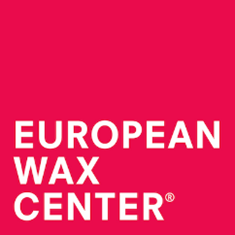 European Wax Centers — Bill and Raging Capital invested alongside Princeton Ventures in a material investment into European Wax Centers, a leading beauty lifestyle franchisor with more than 800 locations.  The company bought back the stake from Princeton Ventures in 2019.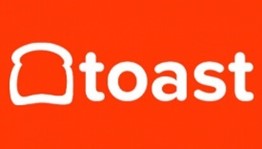 Toast – Bill spearheaded Raging Capital's investment into Toast in 2015, the first institutional investment into the company.  Subsequently, Raging Capital raised several SPVs to add to its investment in Toast.  Toast has blossomed into a leading provider of point-of-sale, payroll, and marketing solutions to restaurants.  The company went public in September 2021 at a valuation of $20 billion.

Shape Security – Bill and Raging Capital invested in multiple Shape Security funding rounds and was a board observer before the company was acquired in 2020 for $1 billion by F5 Networks.

Stackrox – Bill was a seed investor in Stackrox, a provider of cybersecurity solutions for Kubernetes.  Sequoia led the company's A round, Redpoint led the B round, and the company was ultimately acquired in 2021 by IBM's Redhat.

Preempt Security – Bill was a seed investor in 2015 in Preempt Security, a provider of Zero Trust and conditional access cybersecurity solutions.  The company was acquired by Crowdstrike in 2020.

Resilience Insurance – Bill is a seed investor in this provider of cybersecurity insurance solutions.  The company has attracted financing from Founder's Fund and Lightspeed Venture Partners.
Other active direct venture investments:
Vannevar Labs
Turntide
Clearballot
Kandou
24 Exchange
Hawkeye360
medspa810
Qualia
Health Rhythms
Walrus Security
Presso
Cut+Dry
Airspace Intelligence
Western Union Business Solutions
OneRail
Arrepath
Octant Bio
Parallel Wireless
Wirewheel
Maidbot
Fountain
Lambda Labs
Elroy Air
Cents
Synack
Dtex Systems
YieldX (acquired by FNZ January 2023)
Area 1 (acquired by Cloudflare April 2022)
Radix (acquired August 2021)
Wizeline (acquired by CDPQ in Sept 2021)
Audiogalaxy (a leading music file sharing site that closed in 2001)
Lux Capital (acquired by Bregal Sagemount in 2017)
Successful venture investments via third-party venture funds:
Plaid
Luminar (public)
Anaplan (public)
Moneylion (public)
Wealthfront (acquired by Adobe)
Looker (acquired by Google)
Doximity (public)
Sprinklr (public)
Babylon Holdings (public)
Patreon
NYDIG