Company Building
Mr. Martin is an entrepreneur who has helped to start and run numerous early-stage businesses:

Raging Capital grew to nearly $1 billion of assets under management and a team of 15 people as it compounded capital at 17% per year net of all fees and expenses through Q3 2021.  Raging Capital was well-regarded for its small-cap and activist investments, substantial alpha generation on the short-side, and private investments. Investors included a "who's who" of top endowments, institutions, family offices, and successful entrepreneurs.

InsiderScore: Spun out of Indie Research in 2007, InsiderScore grew to become a leading financial data analytics business with over 50+ employees and hundreds of hedge fund and mutual fund clients, including more than half of the 100 largest asset managers.  Initially focused on "scoring" the stock trading of corporate insiders, InsiderScore's data sets grew to include 10(b)5-1 data, stock buybacks, management changes, ATM offerings, institutional holdings, and many others.  In 2018, the business launched InFilings, an analytics solution focused on broader SEC Filings.  InsiderScore was acquired and merged into MackeyRMS in 2020. Bill remains an investor in the new entity.

Princeton Ventures: Bill was a co-founder of Princeton Ventures, a private equity business that made a number of successful investments, including controlling and/or material investments in Massage Envy, European Wax Center, and CORE Institute.  In 2020, Princeton Ventures relaunched as Princeton Equity Group, a specialty private equity fund with a focus on franchise ventures.  Bill is a Senior Advisor to Princeton Equity Group.

Indie Research: Started by Bill and a partner in 2002, Indie Research was a subscription-based financial newsletter business with over 5,000 paying customers that included FindProfit (written by and featuring stock picks from Bill), Next Inning Technology Research, and The Bull Market Report.  Indie Research was wound down in the 2010s due to Bill's focus on Raging Capital and InsiderScore.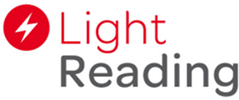 Unstrung: Acquired by Bill after selling Raging Bull, Unstrung was a leading provider of news and paid research about the wireless technology market in the early 2000s.  The site was acquired in 2002 by Light Reading.

Raging Bull: Founded by Bill, Rusty Szurek and Greg Wright in 1997, Raging Bull was an early financial website that provided data and message boards to online investors. It was started in a college dorm room with an initial investment of $30,000 before raising over $20 million in venture capital – when Bill was just 20 years old – from CMGI and C|Net.  The site grew to be a leading financial website before being acquired by the Altavista Search Engine in early 2000.